Women's Bill: And now the rumbling allies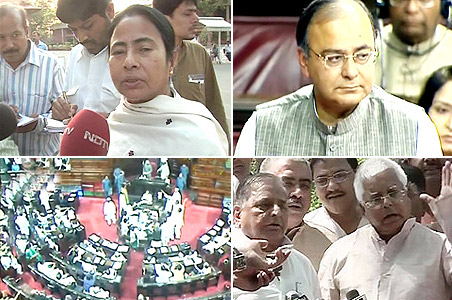 Sonia
Gandhi
expressed her surprised with Mamata Banerjee's decision to abstain from voting on the Women's
Reservation
Bill. So, what made Mamata do what she did? She's clearly eyeing the battle for Bengal.
Dissent from the government 's largest ally is out in the open and there is a sound political reason.
Mamata's demand for a minority quota within 33% is basically a political counter to what the Left government has recently done in the Bengal.
In the 1st week of Feb, Bengal government reserved 10% of
government
jobs
for Muslims. So, now Mamata wants to match that by arguing for quota within 33%.
But it is not just Mamata, there are many within the UPA who are worried about a political fallout after Mulayam and Lalu played the Muslim card to oppose Women's Reservation Bill.
Many MPs within the UPA privately argue that while the government seems to have gone out on the limb to push the Women's Bill, it is silent about the Ranganath Mishra Commission recommendation for reservation for dalits and Muslims.
So, it is not just the Yadav troika who's trying to corner the government. Even its own allies hold out a veiled threat.
Upset with the way government has pushed the bill, it is now fairly possible that Lalu and the others will raise the issue of Ranganath Mishra Commission recommendation for reservation among minorities.