Independent Media
Hyderabad:
The Congress may not approve of his 'odarpu yatra', but thousands of people poured into the streets of Srikakulam to welcome Jaganmohan Reddy, as he arrived there on his father's birth anniversary.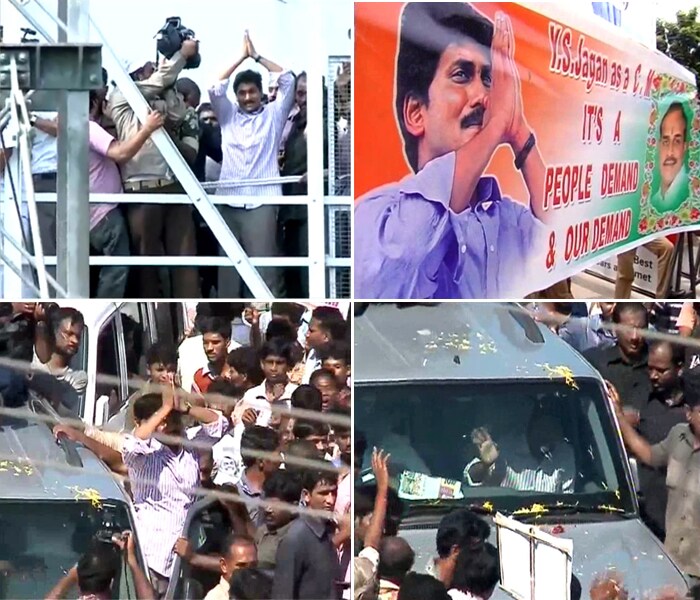 "My father did not leave me orphaned. He left me with this huge family, the people of Andhra Pradesh,'' said Jagan. The crowd roared back with approval.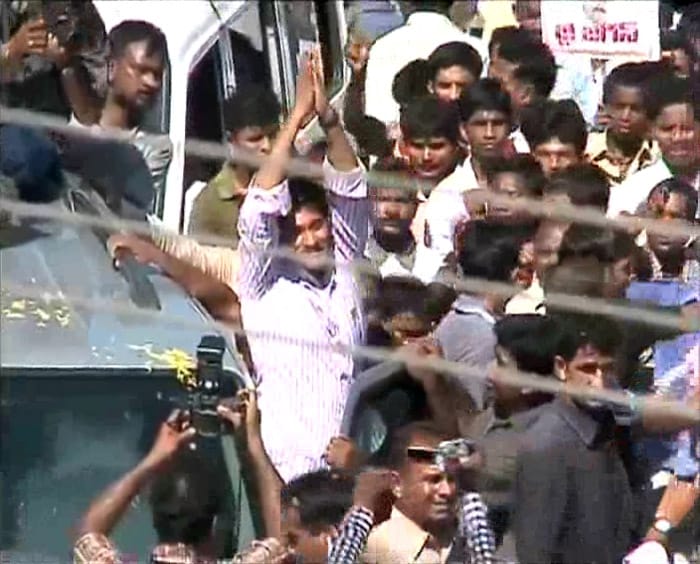 On record, Jagan and the Congress have stopped short of acknowledging the tour as an open act of defiance. But the revolt has been public - and with considerable impact, at least in this part of northcoastal Andhra Pradesh, where Jagan's father, YSR, had ended his 1400-kilometre padyatra in 2003, that catapulted him to the chief minister's chair a year later.


Earlier this week, the party objected again when Jagan said his road show would continue on his father's birth anniversary. Party spokesperson Abhishek Singhvi warned Jagan "not to cross the Lakshman Rekha."


The Congress' stand, as defined reportedly by Sonia Gandhi, was that she was not against the `odarpu yatra' but suggested that the families of those who committed suicide following YSR's death should be assembled at one place and offered financial help whereas Jagan said he was going to tour to console families and not to distribute money. That his mother had pointed out to Sonia Gandhi that she had not summoned them to Delhi to console the family after YSR's death, she had come down herself to Hyderabad.

So, undeterred, Jagan continued with his plans for a three-day journey to Srikakulam and other northcoastal districts.
Jagan has described the tour as a series of condolence calls on families whose members died allegedly from the shock of hearing about YSR's death in a helicopter crash in September last year. But the Congress party has asked him twice now to call off the journey. In late May, the tour provoked violence when Jagan tried to enter the politically-volatile region of Telangana, which is upset that politicians like Jagan are not actively supporting its demand for a separate state. The riot and Jagan's arrest in Nalgonda district Mahbubnagar was followed by a quick journey to Delhi where Jagan met with Sonia Gandhi.
He was asked to stop the tour. in the form form Victory Yatra huge Band wagon, insted with small number like Raul Gandhi, as suggested by AP CM Raosiah who isnot memebr of Legislative Assembley, Who is Counsel Member, siting Mrs sonia Gandhi Experince in Antapur with victims of the farmer suicides in AP orggansied by Slain ed leader Dr,YSR in 2000-2001 At antapur, which is not acceptable to Younf leader as he is already chlaked out tour plan and it as his 4 leg of th e odarpu yatra, I think Congress leadership should not go with State party information all alone